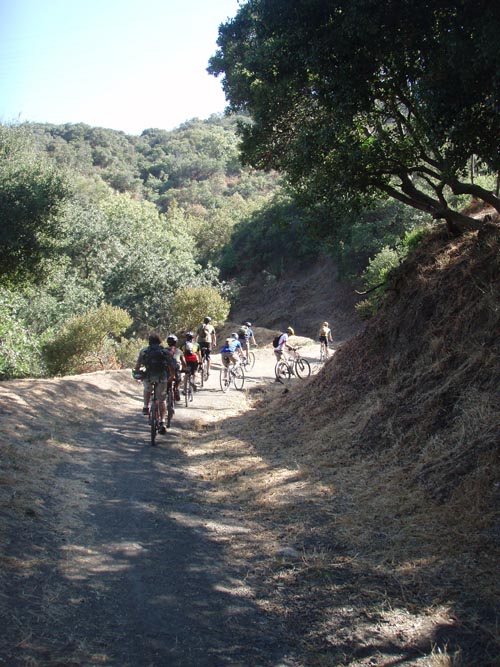 I've been wanting to hit up a Mountaineerzz (a Midnight Ridazz off-shoot) ride for months and it finally worked out.
There is a car party at our house these days while fellow Swarm!ers travel the world. I picked out one of the motorized contraptions Friday night to hit up Orange 20 for a new cog (20 from 22) for the single-speed 29er and grab Megan and the burritos to head to Max's birthday in the South Bay.
Going to the South Bay is like a vacation. We were suppose to ride road in the am so I could test out the aerobars I am borrowing, but instead we hung out at REI and Whole Foods. After picking up Max we drove up to the second meeting point in Brentwood to meet the crew who rode to the ride. There were eleven of us, four on mountain bikes and the rest on cross bikes.
Route
We started up the now infamous Mandeville Canyon Drive to Mandeville fire road to 'Nike'. From here we hit dirt Mulholland to the Broken arrow single-track back to Mulholland. Then a new to me single track that I don't remember the name of and then fire road up to 'the Hub'. Max, Paul and I split off and took the Backbone single-track back to Brentwood while the more epic ride continued west toward the ocean.
The sun is obscured as the mist from the ocean consumes the mountains
Max and Paul descend toward the city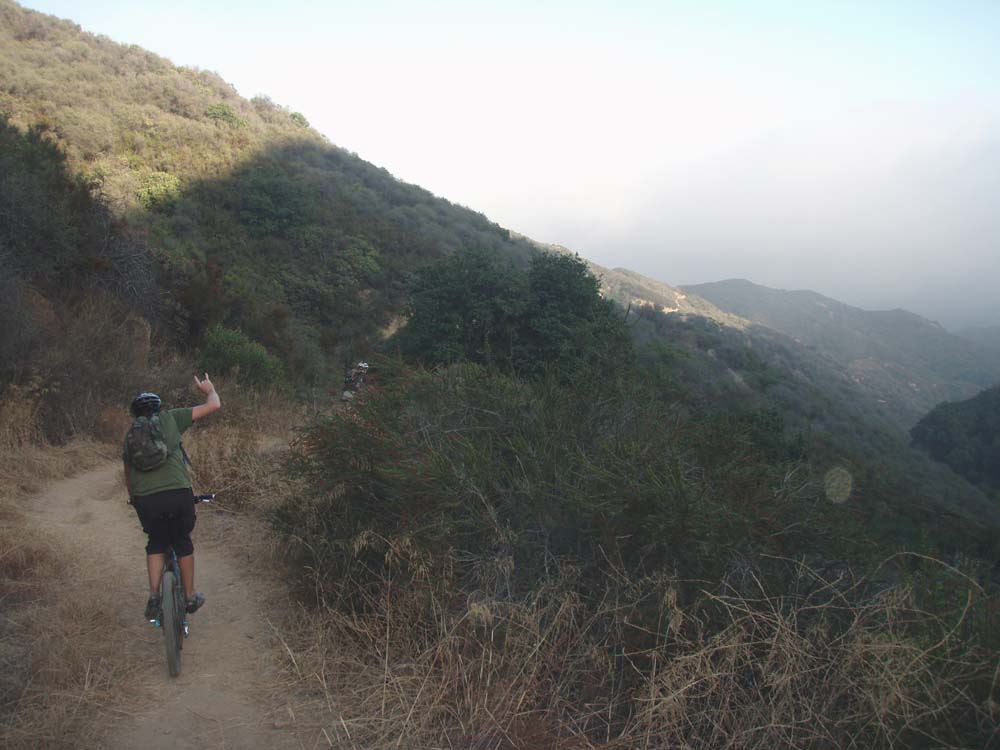 Backbone as it approaches Will Rogers State Park

This was a good mix of transversing and single track over four hours. Wish I had the cross bike set up to do the entire ride, but overall it was great with the single speed mountain bike (ssmtb?) as I prepare for those 100 mile mountain bike races coming up. And always fun to meet riders who see bicycles as transportation and media for adventure. Thanks everyone.