'No, Morgan, I don't think riding 60 miles to a 32 mile race will affect how I do. I'll be warmed up. I'll drink some water, eat a little and in the race I'll just stay in the pack.'
Mt Emma Rd, Northside of Mill Creek Summit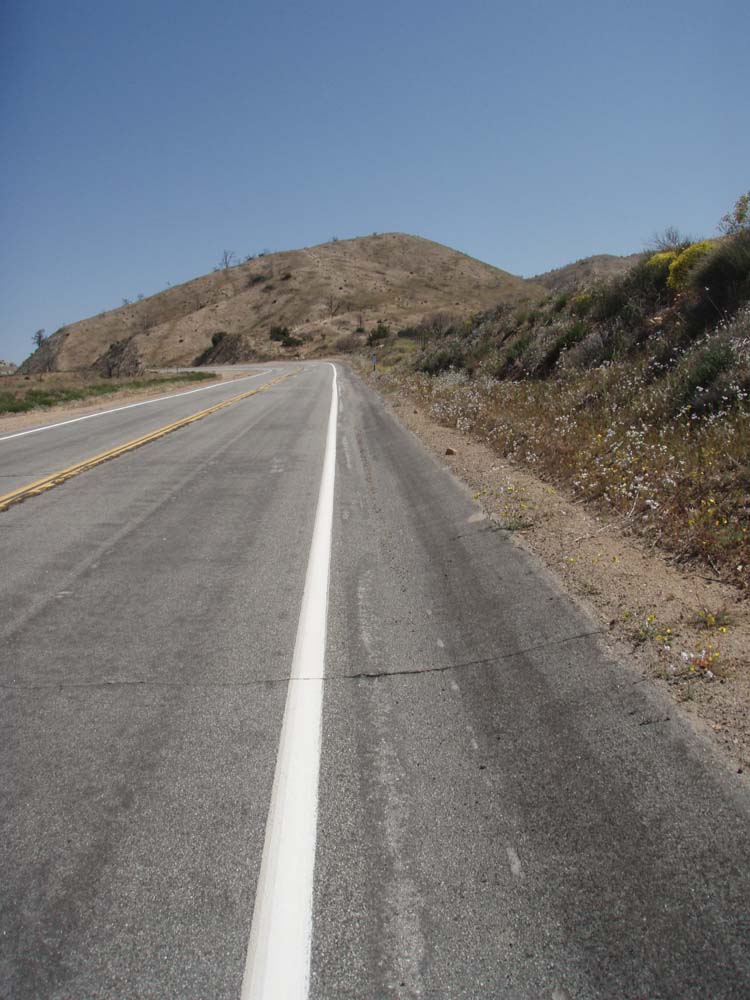 The next morning I woke up at 530am and rode over the San Gabriel Mountains. It was suppose to be over 90 degrees (unseasonably warm for even Southern California), but I was in the mountains early and feeling pretty good. Then I hit the headwinds. Damn. After about an hour of 4-5 MPH uphill into the wind my main concern was getting there in time. By now I was one a new road and didn't know just how far off Mill Creek Summit was. What was cool was that I was riding the last half of Stage 7 of the Tour de California.
Finally I hit the 5000ft pass and hit the descent, which is always scary in the wind, and then I was within a few miles of the start of the Devil's Punchbowl road race.
I saw (Emperor Moth) Brian as soon as I got there. He was stoked. I had 45 minutes till the race started. I drank some carrot juice, ate a little food, drank some water, took a healthy piss and headed to the start line with two full bottles and half a banana. Stay in the pack, stay in the pack. No problem. Dropped on the first climb. Fuck. Then I saw a dude with a full-facial tattoo in the feed zone. Dave Clinger? Is it that hot out? Bombed the huge descent, caught some people and convinced them that working together in headwinds is a wise move. Picked off a bunch of people. Rode past the start/finish into the second lap. Then it hit me super hard. I was starving and just about out of water. Miserable. Hot. Blah blah blah. 'Bonked'. I went as far as to pick up bottles from the earlier race off of the road and drink what was left. Ugh. Another miserable finish of 2008! I am on a serious streak.
How'd Brian do? Well, he hit the turn after the huge descent and was waved forward (or so he thought), down the hill. The course turned right. He figured out no one was behind him, turned around and CAUGHT THE LEAD PACK. In telling the story to me he was complaining that no one was working hard. And that he pulled most of the way around the second lap. Was beaten out in the sprint. 2nd place. Sick.
South Pasadena with the San Gabriels in the distance
Looking South. The other side is 'high dessert'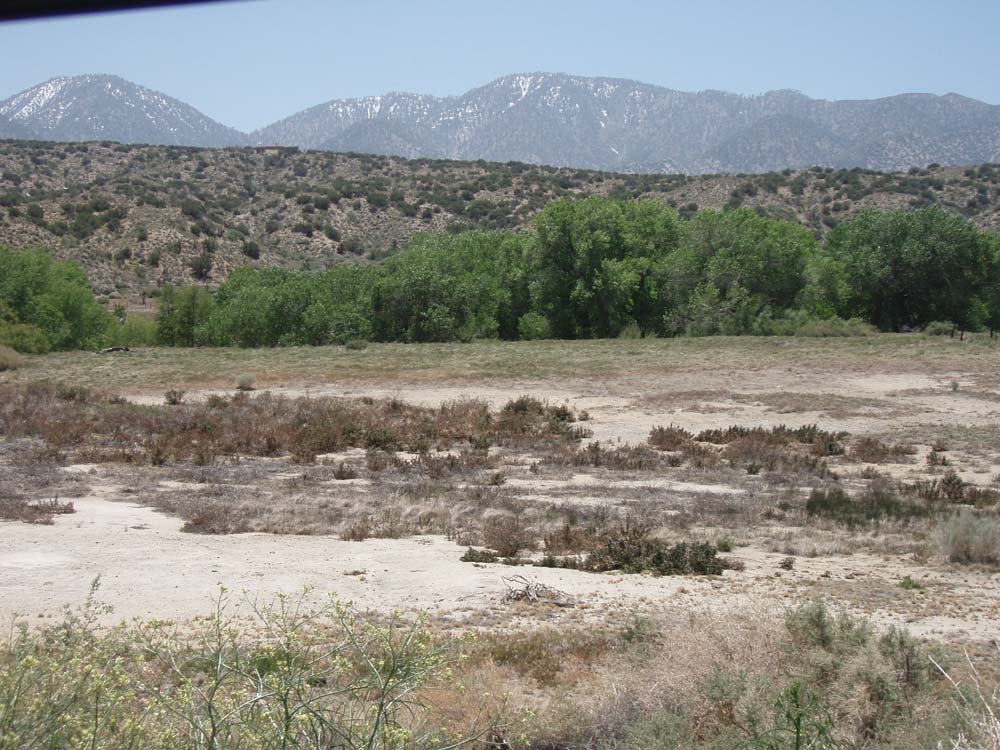 Joshua Trees!
Wheel Suck(er)