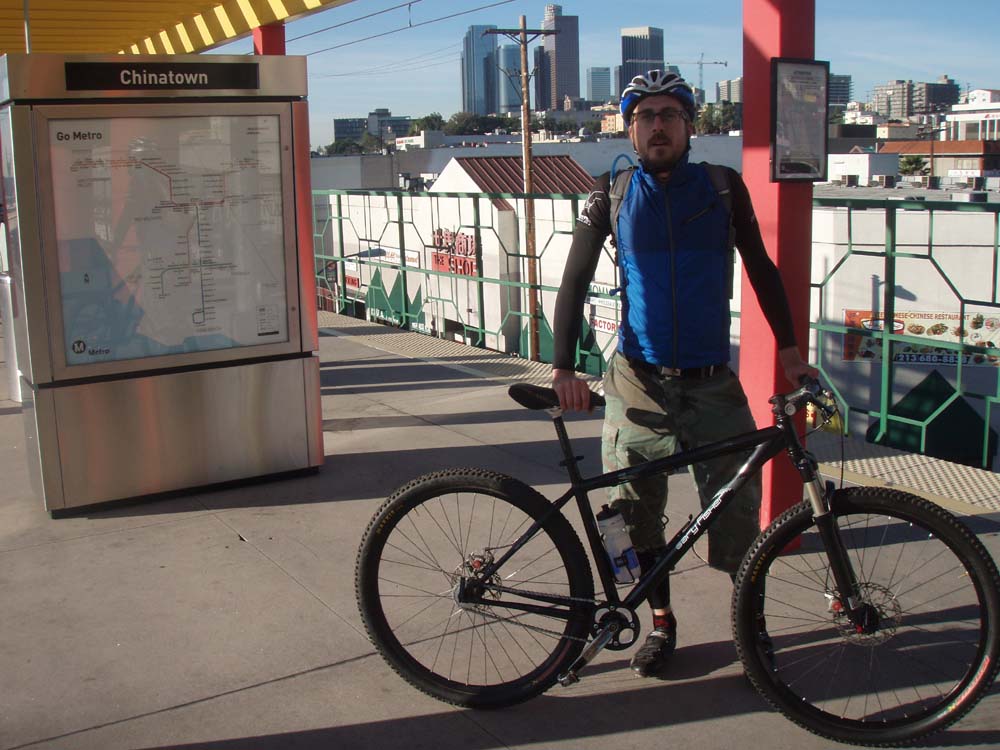 In how many cities can you take a 20-min train ride to mountain bike trails? Thursday morning Budge wanted to take out his new single-speed 29er (fixed gears are so 2005. 2008 is all about SS 29ers) so we rode 10 minutes to Chinatown and hopped on the Gold Line to Pasadena. We ran into an urban planner friend of mine on his way to Pasadena for a meeting about their new 'Bicycle Boulevard'. For us, we had a short jaunt through a neighborhood and we're at JPL.
It's a bit of everything back there. Long, dry climbs, with beautiful views. For the single-track it's cold and wet with multiple stream crossings (record rain fall in LA has led to snow at high elevations and heavy flow in the rivers).
I pinch-flatted twice riding the cross bike (700×32 knobby-less tires), but otherwise, what a great way to spend a week-day morning! We rode back home along the Arroyo-Seco watershed past the Rose Bowl and through Highland Park. Budge tried to talk me into eating at Cinnamon Vegetarian, but I actually had to get to work.
His blog has some more photos.