Look to the left to see Brian and Jack (wearing Swarm! vests)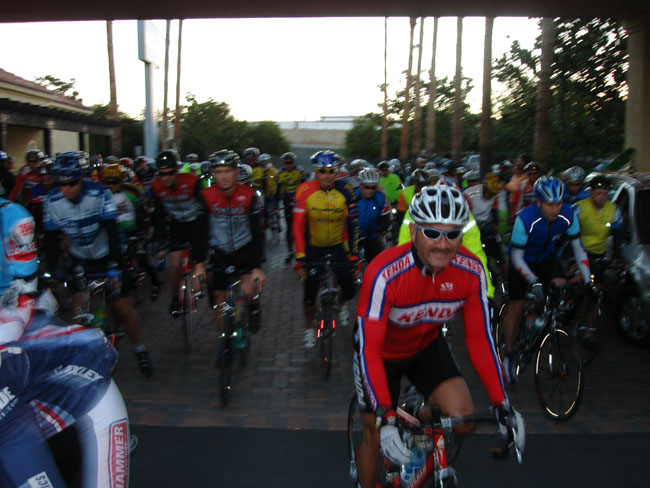 The Furnace Creek 508 started this morning at 7am! After PBP I realized I was not going to be ready for this race. From PBP till 508 I only had one free weekend; not enough time to train properly to finish this 'comfortably' (I put that in quotes cause I probably could of finished, just not well or in relative comfort). And I am still homeless and training with no where to live is harder than it sounds. See this post for some more thoughts on that. Luckily even with me wussing out Swarm! still has two team riders out there, both entered as solo: Jack Jaxartosaurus and Brian Emperor Moth. They are strong riders and we hope to see sub-34 hour performances by both. Jack is eating a vegan diet and Brian is eating strictly raw, as he has been for 4 months.
I stole all of these photos from the AdventureCORPS webcast which is updated throughout the race with pictures and reports. You can go straight to the time station and result times here.