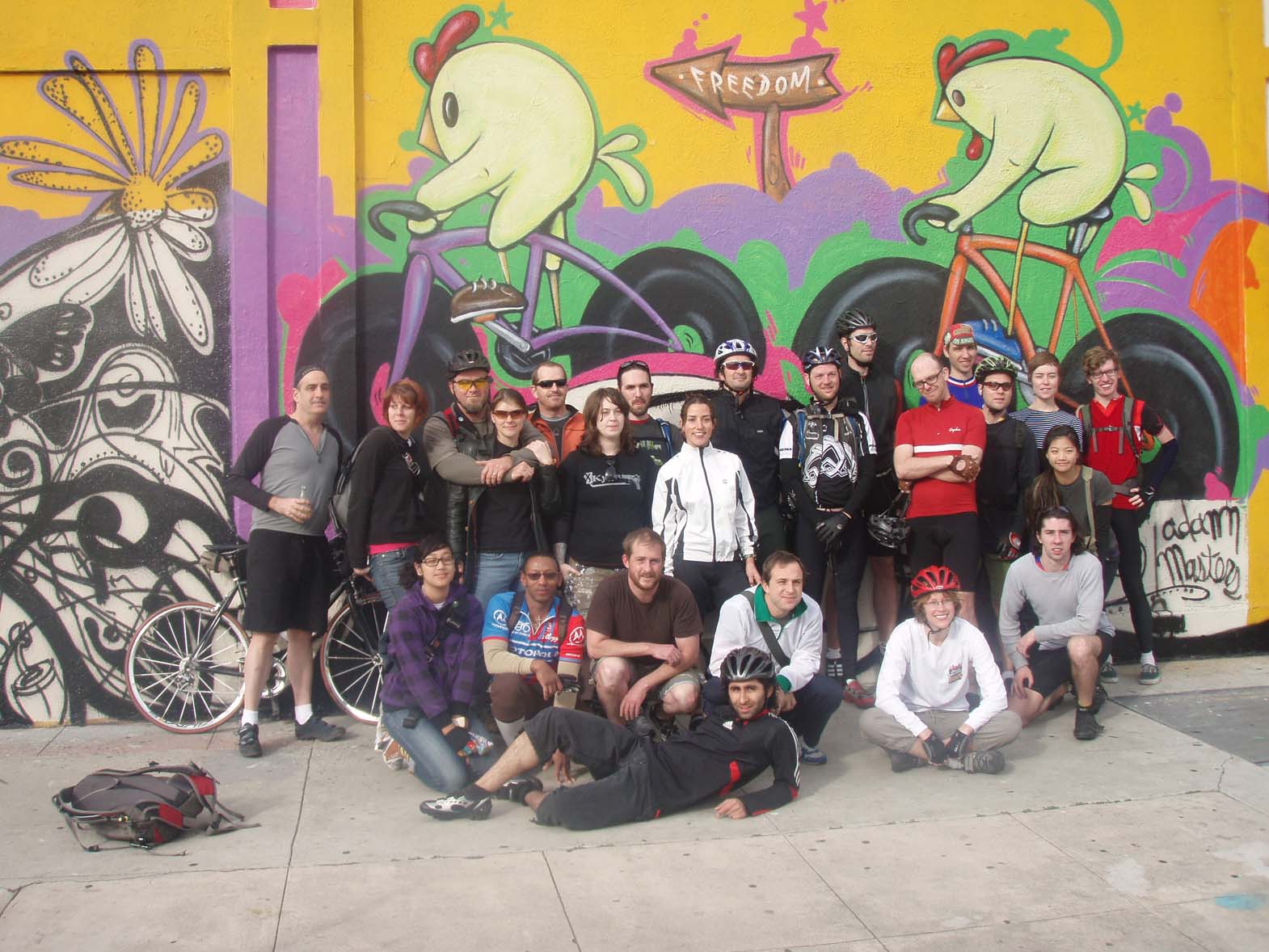 Molly and Swarm! put on a metric century as part of Los Angeles Bike Winter. We met up at the bike block where the Kitchen and Orange 20 are. About 25 people showed up and for many this was the longest ride they have ever taken on. Congratulations!

There are some other pictures here.
Check out the GPS data(thanks Paul!) as well..