When LA had Bike Summer in 2005 I organized a series of rides to vegetarian restaurants. We had a great turnout and it was super fun. Since Bike Winter is so short we limited it to one ride. Thanks to everyone who did the ENTIRE route through Griffith Park.
Razor on my hat and my own spork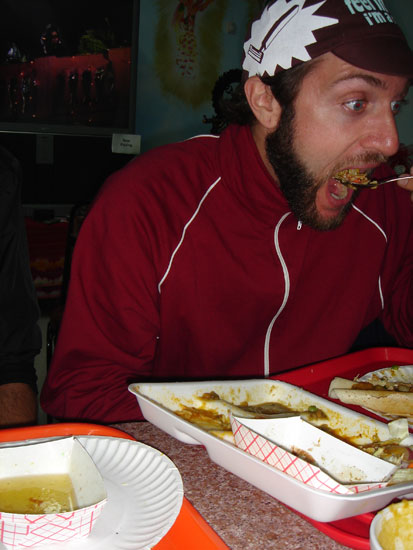 Did Morgan know there was a skull on the tv?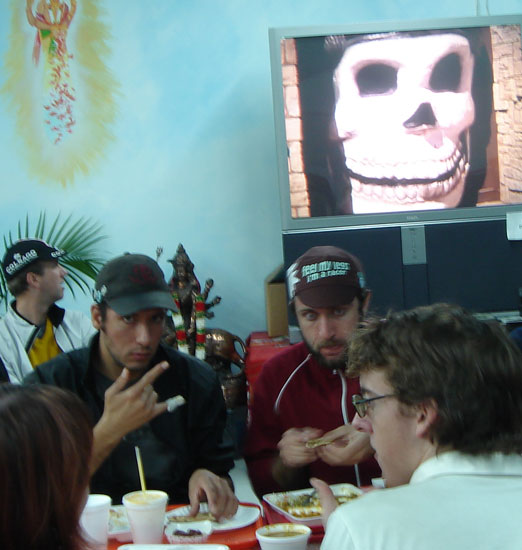 Thanks again Lisa Auerbach for photos